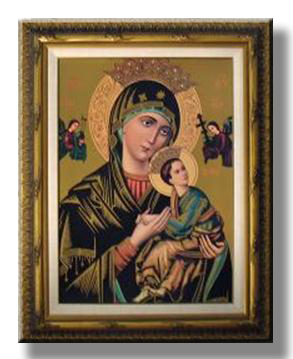 Notre Dame Catholic Church
269 Jemima Street
Selkirk, Manitoba, R1A 1W9
Phone: (204) 482-3422
Fax: (204) 482-7514
Parish Priest:
Fr. Stan Gacek
Secretary:
Fiona Lawson
Bulletin Entries due by 1 pm Mondays
OFFICE HOURS:
Monday & Tuesday 9 a.m. to 5 p.m.
CELEBRATION OF THE EUCHARIST
Lord's Day
Saturday - 5:00 pm
Sunday - 10:30 am
Weekdays
Please check the Bulletin for daily Masses.
PARISH PASTORAL COUNCIL (PPC)
Fr. Stan (P), Chris Furgale (Chairperson), Gail Bodman, Wendy Smolinski, Leo Fraser, Lorraine Smith, Enzo Preziusi, Fiona Lawson
+ + + + +
PARISH FINANCE COUNCIL (PFC)
Fr. Stan, Lee Pearson, Joe Lesko, David Borgfjord
+ + + + +
"A parish pastoral council is a consultative body engaged in common pastoral visioning and planning, and in the fostering of pastoral action in the threefold ministry of the church:
its teaching ministry,
its prayer and worship,
its shepherding ministry.
This threefold ministry responds to the threefold mission of Christ: to teach, to sanctify and to serve."
(Confer: Norms for Parish Pastoral Councils, Archdiocese of Winnipeg, March 2005)
* * * * *
Parish Organizations & Committees are posted on the Parish Bulletin Board
Mission Statement
Notre Dame is a Roman Catholic Parish in the Archdiocese of Winnipeg, Manitoba, Canada. We the people of Notre Dame Parish, as members of the Roman Catholic Church, are a sacramental, worshipping community on a journey towards the fulfillment of Christ's Kingdom. We strive to provide spiritual help, warmly welcoming all of God's people with hospitality, grace, and charity. We are equally committed to the challenge of the Gospel message. We accept its call to share our time, talents, and treasures to build the kingdom of God on earth. We continue to serve the Lord and each other.